Les news qui ont marquées la journée :
Voici un rapide résumé de la journée en news (news provenant de flux RSS).
Les acronymes informatiques revus et corrigés
via Korben, de Korben le 14 Oct 2011
Mais que veulent dire tous ces mots et acronymes informatiques ? Voici une version d'un dictionnaire un peu spécial (et en anglais) qui vous fera surement marrer. Je m'excuse d'avance pour les non anglophones et les non informaticiens 😉

A
AMIGA = A Merely Insignificant Gamers Addiction
Apple = Arrogance Produced Profit Losing Entity
AOL = Advertising Overloads Losers

B
BASIC = Bill's Attempt to Seize Industry Control
BING = Believe I'm Not Google
BIOS = Basically I'm Origin of System
BIOS = Boots In One Second
C
COBOL = Completely Obsolete Business Oriented Language
CD-ROM = Consumer Device-Rendered Obsolete in Months
D
DEC = Do Expect Cuts
DOS = Defective Operating System

E
eBook = Enemy of Book
eBay = Electronic Bid Against Yourself

G
Gigo = Garbage In, Garbage Out
Google = God's Only Online Gateway Linking Electronically

H
HCL = Hilarious Computer Logic
HTTP = Hackers Text Transfer Protocol

I
IBM = I Blame Microsoft
IBM = I Buy Macs
iPad = I Protest Adobe
iPhone = I Prefer Hipness Over Network Excellence
iPod = Idiots Price Our Devices
IE = Internet Exploder
ISDN = It Still Does Nothing

L
LISP = Lots of Infuriating and Silly Parenthesis

M
MAC = Most Absurd Computer
Macintosh = Most Applications Crash, If Not, The Operating System Hangs
Microsoft = Most Intelligent Customers Realize Our Software Only Fools Teenagers
MIPS = Meaningless Indication of Processor Speed
MSN = My Silly Network

N
NEXT = Now EXchange for Trash
NAPSTER = No longer A Possible Solution To Escape Record-buying
NTFS = Not a Trusted File System

O
OS/2 = Obsolete Soon 2
OS = Operation Suspende

P
PICNIC = Problem In Chair Not In Computer
PDF = Pigs Do Fly
PHP = Pretty Horrid Privacy
Pentium = Produced Erroneous Numbers Through Incorrect Understanding of Mathematics
PCMCIA = People Can't Memorize Computer Industry Acronyms

R
RAM = Raggedy A** Machine

S
SSL = Security Silently Leaked
SSL = Sessions Seriously Lagging
SPAM = Successfully Pestering Advertising Material
SCSI = System Can't See It

T
TWAIN = Technology Without Any Important Name
Twitter = Thoughts Which I Think They Enjoy Reading

V
Vista = Very Inconsistent Software – Try Another

W
WGA = Windows Genuinely Angry
WARP = What A Rot Program
Windows = Will Install Needless Data On Whole System
Windows = Wished I'd Never Deployed On Work Station
Windows ME = Windows Mistake Edition
Windows XP = Windows eXPired
WWW = World Wide Wait

Y
Yahoo = You Always Have Other Options
---
L'antenne de l'iPhone 4S expliquée, vos retours ?

L'antennagate avait frappé l'iPhone 4 dès ses premiers jours de
commercialisation, du moins aux USA où toutes les zones du pays ne sont pas
aussi bien couvertes que chez nous par exemple. Apple avait corrigé le tir avec
la version Verizon du téléphone aux Etats-Unis comprenant une seconde antenne
pour recevoir des données. L'iPhone 4S est un dérivé de cette
version. Apple persiste et signe, améliore son antenne et a annonce
faire aussi bien que les autres constructeurs sur réseau 4G avec un simple
réseau 3G. Explications :
Autour de l'iPhone 4 tel qu'il sortit en France et aux USA à l'origine, nous
trouvions deux antennes : l'une était dédiée aux ondes Wifi/GPS/Bluetooth
tandis que l'autre se chargeait du GSM/UMTS.
Pas de chance, Apple n'avait pas vu venir qu'en tenant son téléphone dans la
main, un courant était créé entre les deux antennes via notre corps et pouvait
créer une interférence si nous n'étions pas dans une zone bien couverte par le
réseau. Quelques mois plus tard aux USA, Apple sortait la version Verizon de
l'iPhone 4, résolvant ce problème en rajoutant une troisième antenne réceptrice
au dessus du téléphone : il était peu probable que la main de
l'utilisateur touche les deux antennes réceptrices de l'iPhone, qui allait
alors choisir intelligemment laquelle utiliser en fonction des
performances.
Finalement cette affaire d'Antennagate aura forcé Apple a chercher dans
cette direction, peut-être jamais envisagée auparavant, et l'iPhone 4S pousse
encore ce concept plus loin. On trouve donc toujours 3 antennes sur le pourtour
du téléphone mais cette fois-ci elles peuvent non seulement switer sur la
réception mais aussi sur l'émission, même pendant une conversation
téléphonique.
La différence peut paraître presque anecdotique et pourtant elle change
tout : l'iPhone 4S est le premier téléphone à proposer une telle
fonctionnalité, qui va lui permettre surtout d'optimiser comme aucun autre son
débit de réception. Et même le doubler.
En résulte ce qui a été annoncé lors de la Keynote la semaine
dernière : un débit de réception à 14.4Mbps au lieu de 7.2.
Soit exactement le débit annoncé par d'autres constructeurs sur un réseau 4G
alors que l'iPhone 4S reste sur réseau 3G.
Le sujet est abordé
dans cet article de PCWorld et
celui ci de Apple Insider.
Et maintenant, ce changement est-il sensible au quotidien pour vous
? Ce sont les premiers possesseurs de l'iPhone 4S qui vont le
dire ! A vous 😉
Sur le même sujet :
Et n'oubliez pas : les actus iPhone, les app gratuites et les bons
plans, c'est
avec notre application iFon.fr gratuite.
Suivez l'actualité iPhon.fr
Vous aimez ? Partagez !
---
Post-It War : Le niveau 1-1 de Super Mario Bros recréé avec des post-it
Avec la Post-It War, on a pu déjà voir des créations originales. Celle-ci est totalement hallucinante, elle représente l'intégralité du niveau 1-1 de Super Mario Bros.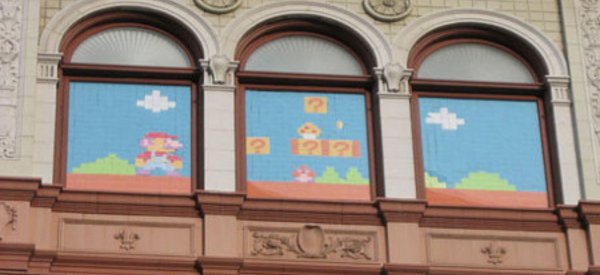 La société  »Digital Solutions » company Filter, basée à Seattle,  a utilisé tout le 6ème étage d'un bâtiment pour reproduire la scène du jeu vidéo.
Voici les photos de cette Post-It War :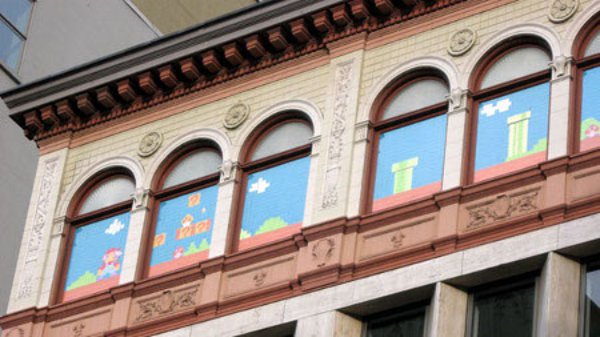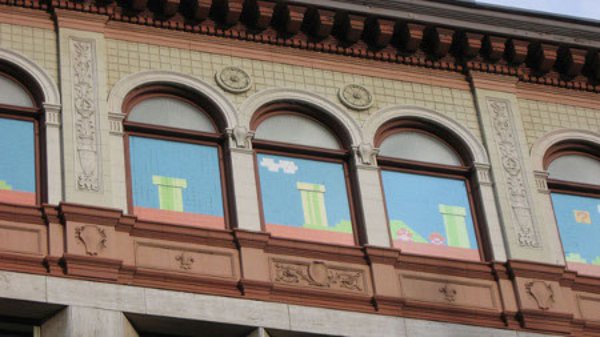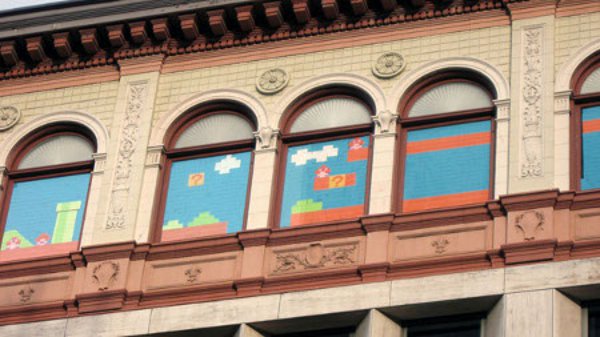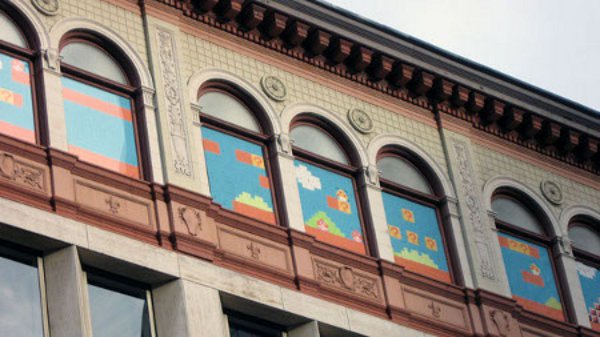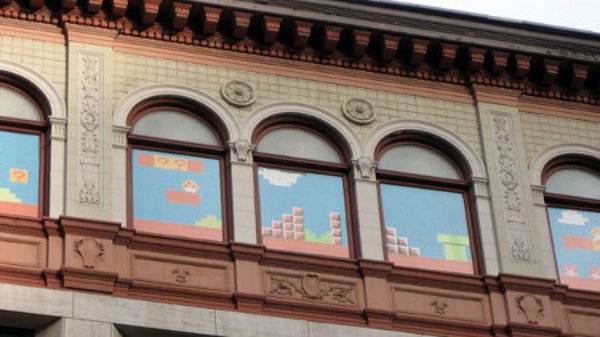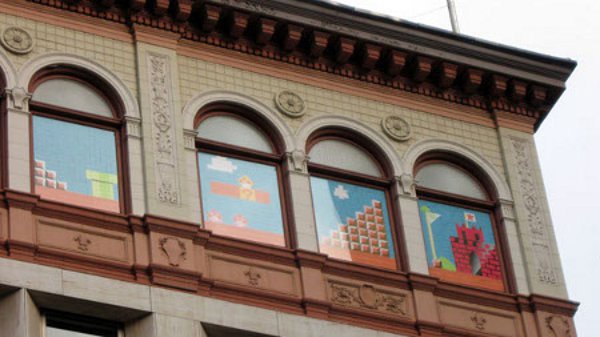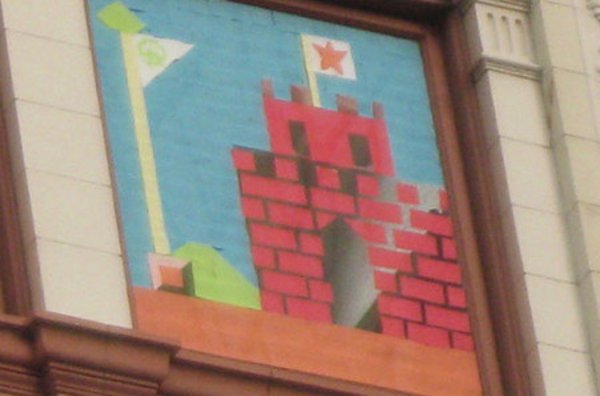 Articles similaires
---
Post-It War : Le niveau 1-1 de Super Mario Bros recréé avec des post-it
Source :
geekologie.com
Article original publié sur
Semageek®
| Actualités High Tech, Robot, Électronique, DIY et Arduino.
---
Ce post regroupe toutes les news de la journée que j'ai jugé les plus intéressantes et que je partage via Google Reader.
Digest powered by RSS Digest